CL 172 / HA 190B - Art & Archaeology of the Aegean Bronze Age
Writing Assignment #1
*Due Thursday March 7th*
One of the basic jobs every archaeologist has is to identify and classify artifacts (preferably from one's own excavation!). Using the knowledge collected through readings and class lectures and objects in museum collections and your own "collections", you will be experiencing this firsthand.

1) Follow the link to the collections of the British Museum. There you will SEARCH using a keyword such as: Minoan, Mycenaean, Cycladic, Aegean, Bronze Age. SELECT one object with a photo and examine the detailed catalog information provided about the object and any other photos or drawings. You will then write a catalog entry of your own based on this object. And, do not simply copy and paste this information. You must present it in your own words. Please include:
museum number, artifact type, date or chronological period, culture or site of origin, material/s, state of preservation, measurements, find-spot and date of recovery (if known), present location .
Following this list you will write a 1 paragraph description of the item and what it would have been used for, describing why you have identified it in this way. What are the significant characteristics for dating etc. **You may want to support your reasoning by comparing the item to something we have looked at in class or is illustrated in the textbook.
An example of how to do this follows below. Please pay attention to the format. This assignment should be typed, in a font of 12 pt. and should be single or 1.5 spaced. Please include the photo of the object and a drawing if available.
THEN ...
2) Select an object from your own "collection" and follow the same procedures followed for the museum object to create a catalog entry. Any object is fine. Comparanda are not necessary but appreciated since you are the "authority" on what you own. You must include a photo AND a drawing (see examples in your textbooks or ask for pointers!).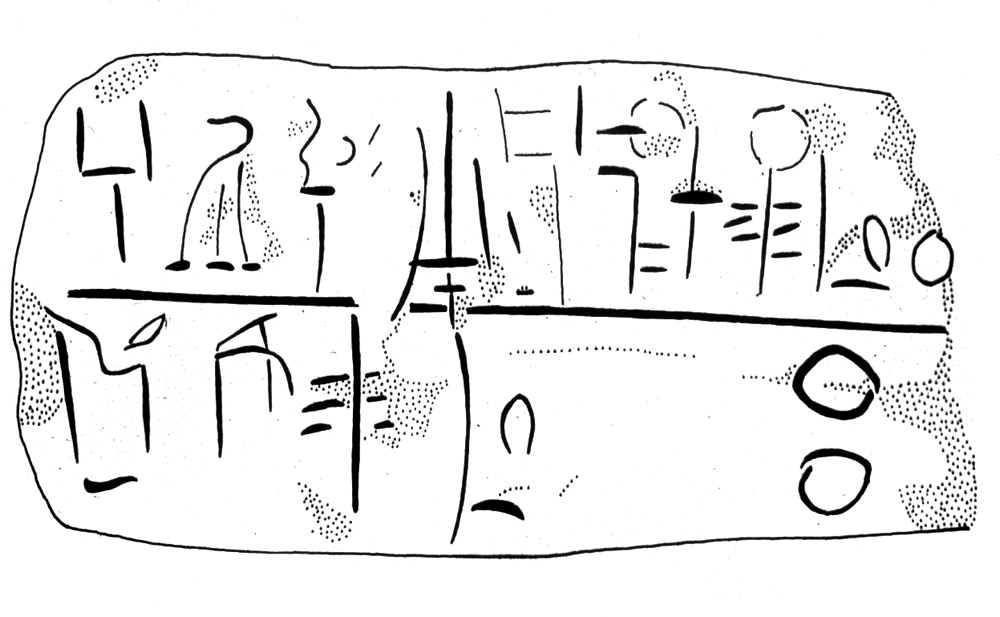 ---
EA 30920
Vase, jar
Late Predynastic, c.3600-3250 BC
Naqada II
ceramic with red ochre paint
whole (other choices: fragmentary, restored)
H. 22.9 cm; max Di. 20.2 cm
from Hu, Egypt (gift of the Egypt Exploration Fund)
British Museum, Room 64, Early Egypt, case 4, bott. shelf
This vase is of the characteristic Naqada II style with dark pigment on light pink clay derived from the Nile silt. The shape and decoration (see below) are very close to the example from Hierakonpolis (Stokstad 3-3). A river scene is depicted with stylized representations of a boat and human figure, as well as abstract designs for the water (zig-zag below rim) and river flora. The design theme is typical for predynastic cultures of Egypt, especially this one in the South which relied on the Nile for prosperity, fertility of agriculture and communication beyond their borders. ETC. ETC.
If you need any guidance please come see me or Kelsey!!
---
2/05/19 sheltonk@berkeley.edu